JNW has deep experience in local government
Jeff has been involved in the Local Government industry for over 10 years.  Having led the Deloitte Local Council patch for six years, JNW continues to support the sector, as it manages the rate capping environment. 
From internal audit, risk management services, procurement diagnostics, contract management practices, business continuity frameworks to event management processes, our experience is broad. Importantly, we understand the culture, operating structures and the political pressures of stakeholders. We use our performance map to drive value and insights.
Our team highlights include:
Jeff was an independent Audit Committee member on the Monash City Council Audit Committee for six years. This provided insight into the management issues of running a council;
JNW has serviced a significant number of councils, including City of Melbourne, Manningham City Council, Bayside City Council, Frankston City Council, Mornington Peninsula Shire Council, Baw Baw Shire Council, South Gippsland Shire Council and Mitchell Shire Council;
JNW, as a member of City of Melbourne's Governance and Legal Services Panel, recently conducted a Health-Check of CoM's Risk Management Framework, including risk strategy, risk policy and procedures and risk registers.  The outcomes have assisted CoM to simplify its risk management documents, strengthen the risk appetite statement and enhance the risk methodology;
As part of the Essential Services Commission's "Fair Go Rate System" obligations to monitor Local Councils' compliance with the rate cap, conducted a high level assessment via a survey and council visits, of the practices used by councils to prepare their annual compliance statement and developed a Better Practice Property & Rates Database Controls Framework;
For the Frankston City Council, we created a "Service Planning Costing Methodology" in order for the council to determine the true cost of service delivery and to become more fully customer focused. The service costing methodology provided vital operational cost intelligence to strategically position the Council to take advantage of different service delivery models; and
Evolved Manningham City Council's Business Continuity Framework, including the development of a Crisis Management Plan that included incident assessment, plan activation process, crisis team activation, role cards, incident management templates, initial response checklists, and specific high risk incident response plans.  We also developed connectivity to Directorate Sub-Plans via the identification of "High" and "Very High" Directorate Critical Services developed at Directorate Critical Services Risk Assessment Workshops.
Specific examples of our assistance to the industry includes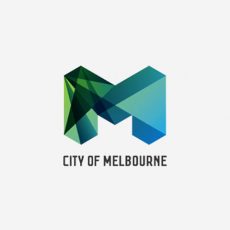 Health-Check of Risk Management Framework
Whilst at Deloitte, delivered internal audit for 5 years
Procurement/contract management over key contracts
Annually attended BCP test
Reviewed event management procedures used to manage the AFL Grand Final parade and New Years Eve Celebration event risks
Risk Process Improvement Roadmap
Facilitated strategic/operational risk assessment workshops
Assisted recruitment of the Risk and Safety Coordinator
Built the BCP framework
Procurement delivery improvement roadmap
Essential Services Commission
Statewide review of compliance with the rate cap
Advice on the local government regulatory principles
Review of the Audit Committee Charter
Independent Audit Committee member for six years
Created a "Service Planning Costing Methodology"
10 year financial model for a major acquisiton
Review of the Risk Management Framework
Business case advice for $50 million precinct development
Assessed key controls over major events, including Bright n Sandy Food & Wine Festival, Resonance Music Concert Series, Sandringham Fair and Christmas Carols in the Park
Facilitated numerous operational risk workshops across all parts of council
For a major event, assessed Section 193 Entrepreneurial Powers compliance
Mornington Peninsula Shire Council
Interim internal audit provider for six months
Reviewed Volunteer risks
Assessed library controls