Are your members satisfied?
Member based organisations are being challenged to provide more personal, tailored experiences to cost conscious members.  They are demanding value and have increasing expectations.
The key is good governance.
High quality organisations are well structured, continually improving and developing their range of members services and increasing communications via member portals or use of social media channels.  "Members First" strategies set key goals and engagement measurement targets that drive the organisational objective focus on member satisfaction.
JNW has assisted numerous member based clubs and associations with strengthening their governance, including:
Helping evolve risk cultures through modernising risk frameworks by connecting risk to the strategic objectives, hence making the risk process more relevant for delivering member services;
Supporting Management with the development of short and long-term financial budgets.  Our financial models show what success looks like and allows for assumption testing to confirm the robustness of percentage fee increases, operating cost reductions, employee costs and numbers, as well as cashflow impacts of strategic projects and capital works;
Internal controls assessments to reduce fraud opportunities, including cash handling, payroll, procurement, sales processing and banking procedures; and
Environmental scans of financial functions, covering financial transaction processing activities, roles and responsibilities, system capabilities and future delivery objectives.  Reviews have included designing fit for purpose staff structures, documenting key financial processes and evaluating the financial reporting systems.
Examples of our member based organisation experiences are summarised below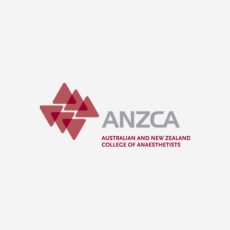 Australian and New Zealand College of Anaesthetists
Supported Management with the development of their three-year financial budget
Benchmarked Risk Management Policy and Risk Management Procedure against AS31000 and JNW's better practice library
Developed a risk roadmap detailing recommendations on how to modernise and improve the Risk Management Framework
Environmental scan of the financial function, covering financial transaction processing activities, procedures, controls, reconciliations, reporting, roles and responsibilities, system capabilities and future delivery objectives
Prepared their Risk Appetite Statement detailing the risk the Board is willing to accept in pursuit of its strategic objectives.  Established risk tolerances and risk categories and held Director workshops to seek their views on their tolerance risk level.
Australian Institute of Project Management
PHigh level desktop assessment of the Risk Management Appetite Framework and risk register. Suggested recommendations were focused on simplifying the framework and methodology
Facilitated a strategic Board risk assessment and Executive operational risk workshops
Conducted payroll and procurement internal audits
Victorian Chamber of Commerce and Industry
Appointed to the Business Recovery and Resilience Mentor panel to assist businesses navigate the economic challenges brought about by the COVID-19 pandemic disaster
Mentoring numerous small businesses, covering strategic planning, cashflow modeling and recovery strategies
St Christophers Tennis Club
Facilitated the development of its first strategic plan and financial model. Focus was on determining how to secure financial sustainability through building brand awareness, managing cash reserves, growing revenue opportunities and enhancing coaching opportunities
Undertook a high-level examination of key financial processes, including banking procedures, retail Point Of Sales activities, online EFTPOS sales processing, finance system masterfile changes and MYOB payment settlements (PayPal and Eway)