Business Continuity Planning
Do you have an up-to-date, proven, Business Continuity Plan that improves your organisations resilience and preparedness to react and recover quickly, with impact, from disruptions and threats?
Crises are dynamic and unpredictable and require agile decision-making.  A set of rules and a sound process within which good decisions can be made, executed and communicated are essential.  Inappropriate immediate responses can destroy brands and reputations. 
Do you know which of your "services" are more critical/destroy the most value if not delivered, and their supply dependencies (staff, assets, IT systems, supply chains, third parties)?
The AICD recently found "Too many organisations were taken by surprise by the COVID-19 pandemic as a result of not having a comprehensive continuity plan.  The crisis has highlighted the importance and need for upfront contingency planning. In the eye of the storm, the first critical piece of infrastructure for organisations is the crisis management plan".
"Contingent capacity and plans enable management to quickly focus on stabilising the situation and maintaining or resuming the most critical functions while still working in a planned way towards eventual restoration of routine operations and full achievement of objectives". AS/NZS 5050:2010
JNW has developed a proven Five Phase Business Continuity Management methodology that helps businesses to proactively organise themselves, to pre-empt recovery actions, to identify "Critical Services" and to amply your ability to respond effectively.
JNW's methodology aligns to an entity's risk management framework, built on our BCM experience and leverages recognised standards for BCP and IT DRP, such as AS/NZS 5050:2010, AS ISO 22301 and 22313, HB 292-2006 and ISO/IEC 27031:2011.
Our BCP Solutions are focused on critical services and assets and designed to:
Assist the Crisis Management Team to react quickly with confidence;
Provide a structured, clear, reporting process that facilitates appropriate command and control oversight;
Identify the recovery priorities and required resources;
Reduce "in the moment panic and uncertainty"; and
Build your capacity and preparedness to act.
With rare events like COVID-19 occurring more frequently, to avoid being in a crisis moment, under severe time pressures and having to make critical decisions, you should invest in an insightful BCP.  Build your capacity and preparedness to act now.  It will give you the confidence that you will be effective in managing uncertainty, enable you to respond with impact, saving you time, money and reputational damage. 
Specific BCP services include:
For more details on JNW's Business Continuity Management Framework, please click on the "learn more" button below
Examples of who we work with and our broad BCP experiences
Built the Council's Business Continuity Framework, including the development of a Crisis Management Plan that included incident assessment, plan activation process, crisis team activation, role cards, incident management templates, initial response checklists, and specific high risk incident response plans
For its organisational wide Information Technology Disaster Recovery Exercise, independently observed the recovery approach and confirmed the Council's Recovery Time Objectives (RTO)
Nexus Mutual (Exxon Mobil's staff bank)
Developed a CPS232 compliant Business Continuity Framework.  This included creating a BIA risk assessment process, a call tree structure, roles and responsibility cards, incident management templates, scenario plans, communication program and team deactivation steps
Ridley Corporation Ltd (ASX Listed agricultural company)
As part of the Internal Audit plan, assisted with the review of IT data backup and DRP. This covered the IT strategic plan, application topography, technical recovery instructions for key applications, daily/monthly/annual backup/replication procedures for key platforms, data centre site visits to evaluate their backup DR plans, DR resources, testing schedules and linkages to the corporate Business Continuity Plan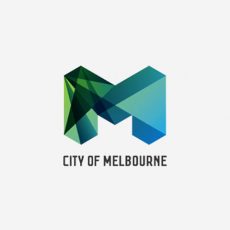 Assessed the Business Continuity Management and IT Disaster Recovery frameworks including BCM governance, Business Impact Analysis (BIA), business continuity plans and IT Disaster Recovery Plans (DRP)
Annually attended the BCP mock exercise, which explored how Council would respond to a significant incident, including multi-agency participation
Victorian Chamber of Commerce and Industry
Appointed to the Business Recovery and Resilience Mentor panel to assist businesses navigate the economic challenges brought about by the COVID-19 pandemic disaster
Mentoring numerous small businesses, covering strategic planning, cashflow modeling and recovery strategies