Is your Board/Committee/Council operating effectively and meeting its governance requirements?
Recent events, including the Hayne Banking Royal Commission and the Victoria Hotel Quarantine Inquiry, have challenged the reputations of key decision makers, being boards, parliamentarians and senior management, and resulted in many resignations and organisational damage.
We have learnt managing corporate reputations is becoming a top priority for directors. Whilst difficult to build, reputations are easy and quickly damaged. Society is demanding leaders "do the right thing" and act with good governance.
JNW has been working with Directors and Executive on ways they can protect their brands and meet their regulatory requirements (including the Corporations Act and common law fiduciary duties). Our "Eight Dimensions of Good Governance" model has been used to confirm directors are meeting their legal obligations, as well as helping organisations strengthen their culture, conduct, risk management, control frameworks and performance.
Our Governance HealthCheck Solutions are based on renowned governance principles and designed to:
Strengthen governance practices;
Provide independent assurance on board performance and regulatory compliance;
Deliver insights to enhance board/committee performance; and
Increase accountability and stakeholder confidence.
Tone at the top drives the corporate culture. Good governance is good business.  We can help directors transparently meet their strategic and regulatory obligations, and assist them establish strong practices to strengthen their organisation's governance culture.
Specific board governance assessment services include:
For more details on our Board Governance and Director Effectiveness Performance Assessment, please click on the "learn more" button below
Examples of who we work with and our broad governance healthcheck experiences
Created a Board Governance and Director Effectiveness Performance Assessment survey which considered Board composition and duties, Board processes, Board dynamics, strategic direction, risk management, operational oversight, financial reporting and stakeholder engagement
Conducted a Management Self-Assessment HealthCheck against APRA's Prudential Inquiry Report into CBA
Nexus Mutual (Exxon Mobil's staff bank)
Provided governance training fo the Board covering their governance duties and regulatory obligations
Facilitated a Board self-assessment against JNW's Eight Dimensions of Good Governance Maturity Model to identify areas for enhancement
Conducted a Management Self-Assessment HealthCheck against APRA's Prudential Inquiry Report into CBA.  Our recommendations considered oversight of risk, culture, roles and responsibilities and remuneration structures.
Independent member on the Governance, Risk, Integrity and Compliance Board Sub-Committee
Reviewed the governance structures, including board and sub-committee charters
Presented to the HFC Board on "Elevating Governance"
Conducted a review of the governance, responsibilities and obligations of the Integrity and Compliance Committee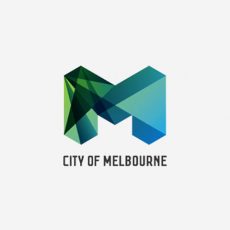 Developed a Local Council Assurance Map to provide oversight of independent assurance over risk and controls
Gippsland Waste & Resource Recovery Group
Reviewed the draft Board Charter to ensure the the Board responsibilities as set out in Division 2AA of the Environment Protection Act 1970 were met
Refreshed the Audit & Risk Committee Charter to ensure it was contemporary
Completed a review of the Audit Committee Charter, including benchmarking against better practice guides by Local Government Victoria, the Auditing and Assurance Standards Board, Australian Institute of Company Directors and the Institute of Internal Auditors-Australia
Independent Audit Committee member for six years, supporting Councillors,  Management and the CEO from a governance perspective, both financially and operationally
Plumbing Industry Commission
For six years, as Chair of the Audit Committee (now merged with the Victorian Building Authority), Jeff provided leadership and governance oversight to ensure the Committee meet its legislative responsibilities and obligations under the Charter, including risk management and strategic processes
Latrobe Valley Enterprises
Benchmarking the Constitution against better practice guidance including:

Australian Charities and Not-for-profits Commission (ACNC) – Template Constitution for Charitable Company Limited by Guarantee
Justice Connect-Not for Profit Law – Guide to Deductible Gift Recipient Status
Australian Institute of Company Directors (AICD) – Guidelines for Investor Meetings Using Virtual Technology, 2021 / Template for Board Composition / Meeting Effectiveness Director's Meetings
Governance Institute of Australia – Good Governance Guide, Issues to Consider in the Use of Circular Resolutions.