Do you receive independent assurance and confirmation that your controls implemented to manage key "risks" are effective?
Poor governance, regulatory breaches, fraud and conduct culture have all recently lead to brand and personal reputational damage. Boards, Audit Committees and the Executive can feel exposed if they are not regularly receiving independent confirmation that control processes are adequately managing the risks. 
JNW's professional team of risk and internal audit specialists can provide this assurance and comfort, as well as provide insights on process efficiency and better practices. 
We are often invited to assist with independent assessments of control frameworks, provide opinions on performance and compliance and to identify risks and opportunities with new processes, systems or acquisitions. 
JNW staff have significant experience in developing risk based internal audit plans, conducting reviews on all types of business processes, preparing value adding, insightful audit reports and presenting to Audit & Risk Committees.
Our methodology leverages Big 4 quality standards, delivered by senior internal audit professionals with at least 30 years' experience. As your internal audit partner, when conducting internal audit engagements, the JNW team will provide a balanced risk based view of each business process to ensure the risk /cost-benefit is clear. With senior professionals doing the field work, we will deliver a transparent outcome, with constant stakeholder communication.  There will be no surprises upon receipt of our reports.  We will work with Management to ensure they own the recommendations and are committed to implementing them.
Independent assurance can provide comfort on your people, processes and systems. Partnering with JNW will reward you with early warning insights that enable you to anticipate risks/vulnerabilities and pivot to good governance practices and efficient processes.
JNW offers a unique internal audit proposition in that it is flexible, nimble with low overheads, but can deliver "Big 4" practices and contemporary methodologies. Importantly, we provide this capability at fair and reasonable rates, and you get the benefit of significant partner time and personal touch.
Specific Internal Audit and Controls Assurance services include:
Internal Audit HealthChecker
For more details on JNW's Internal Audit and Controls Assurance products, please click on the "learn more" button below
Examples of who we work with and our broad internal audit experiences
Ridley Corporation Ltd (ASX Listed agricultural company)
Since 2018, provided an outsourced internal audit function, reporting to the CEO and the Audit & Risk Committee Chair
Annually prepare a Three Year Strategic Internal Audit Plan based on key strategic objectives, risks, key business initiatives, value drivers, key policies, industry issues and past internal audit activity
Bring better practice, continuous improvement ideas to the business to help deliver business process efficiencies
Audit activity has included site benchmarking, inventory management, raw material procurement, special whistleblower investigations, procedure & delegation compliance, project governance, payroll award compliance and product quality assurance
Initially, conducted a peer risk management and internal audit quality assurance review which benchmarked the in-house function against the Institute of IIA's Professional Practices Framework
Since 2013, provided internal audit services to Hawthorn Football Club covering club governance, financial controls and venue management
Conducted a financial controls health check over membership, sponsorship, corporate sales, merchandise, finance, IT controls, the Box Hill Football Club and major operating assets
Completed an assessment of the merchandising controls including stock purchasing, receipting, sales and cash handling at its two HawksNest stores, its online store and game day stock management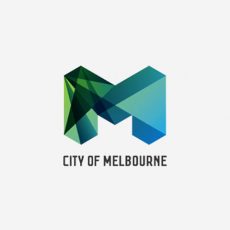 For five years, whilst at Deloitte, Jeff successfully led the outsourced internal audit function
Conducted assessments of project management, grant funding, event management, business continuity, data interrogation of rates revenue, IT controls, payroll, business continuity, risk management and major contracts
Reviewed procurement practices against the policies and procedures and assessed controls to prevent service creep, invoice splitting, conflicts of interest, bids evaluation, record management, approval and transparency of decisions
For numerous major contracts evaluated procedures for managing the contracts
Event management review of the AFL Grand Final parade (AFL), New Years Eve Celebration (NYE) and Moomba event risks
Reviewed the effectiveness of the Fraud Control Framework against AS 8001 – 2008 Fraud and Corruption Control standard
As Internal Audit Manager, Jeff conducted numerous operational audits including trading operations, major projects, procurement systems, tendering processes and contract management
Jeff, whilst at Deloitte, managed the delivery of the internal audit program for over five years
Reviews included financial reporting, payroll, accounts payable and receivables, assets and capital works management, IP governance framework, IT governance, implementation of a new membership system, contract management, event day cash handling processes and heritage asset collection
Developed an Assurance Map detailing processes key risks and their related assurance activities
Conducted payroll and procurement internal audits.  The reviews assessed key governance documents and compliance with them. Findings covered delegations, reconciliations, payment processing and employee payroll files
Mornington Peninsula Shire Council
JNW was the interim internal audit provider for six months and assisted the Council transition from an in-house function to an outsourced internal audit provider 
Reviews completed included competitive neutrality compliance, volunteer risks, library controls and a Follow Up of Audit Recommendations