Project / Event Governance
Are you satisfied your major projects or outsourced activities are creating the predicted value?
Poor project or event management can lead to costly mistakes and inefficient outcomes. We have witnessed lately, numerous examples of projects and events gone wrong because of a lack of oversight. Be it a new IT system implementation, hotel quarantine program, outsourced maintenance, building a new plant or delivering an event, with more and more third party outsourcing and project complexity, risks need to be closely monitored. Outsourcing activities does not remove organisational responsibility.
The JNW team have assisted a large number of organisations to successfully deliver projects, reduce event risks and strengthen controls over contract and event management. Through this experience, we have created a unique governance model that enhances the probability of achieving the contracted benefits and/or successful project delivery.
Our Project / Event Management Governance Solutions are risk focused and designed to:
Provide assurance that emerging risks will be identified;
Create transparency/intelligence through better practice control frameworks;
Protect Contract Managers and Executive from budget and timeline blow-outs; and
Increase the chances of successfully achieving forecast outcomes.
Good contract and project governance can unlock the envisaged procurement value and deliver a quality outcome – on time, on budget. A cleverly designed governance framework can remove doubt, provide protection and increase the chances of successful outcomes.
Specific Project / Event Management Governance services include:
Contract / Project /Event Management Governance HealthChecker
To obtain a copy of JNW's Project Management Good Governance Elements Checklist, please click on the "learn more" button below
Examples of who we work with and our broad Contract and Project Management Governance experiences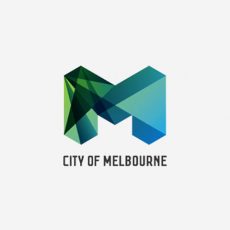 Whilst at Deloitte, conducted event management reviews of procedures used to manage the AFL Grand Final parade, Moomba and New Years Eve Celebration event risks
For major contracts, such as town hall hire, openspace facility management services, tree facility management services, aged care, security and building safety, parking meter coin collection, waste management, evaluated contract management procedures
Department of Primary Industries
Undertook a project governance framework evaluation and benchmarking for three major capital projects (each exceeding $100 million) to identify better practices
For a major upgrade of the student management system, conducted both a pre and post implementation review, looking at project governance structure, project scoping, risk management, data migration, contractor management, user acceptance testing, system security, issues logs, deployment strategies, end-user training, go live support and project reporting
Jeff, whilst at Deloitte, assessed numerous event day processes, including the National Sports Museum and Yarra Park carpark
Facilitated biannual event day threat risk and control assessment workshops. Risks identified at these workshops aided event continuity and disaster planning
Assessed the operating effectiveness of the control framework associated with events such as Bright n Sandy Food and Wine Festival, Resonance Music Concert Series, Farmers Market, Sandringham Fair and Christmas Carols in the Park