Are your organisations stock and cash controls protecting you from fraud and theft?
Stock misappropriation and cash losses are two of the most common forms of fraud or theft. Staff not ringing up sales on the register, end of day reconciliations not being performed, inappropriate processing of discounts / refunds / reversals of transactions, unauthorised stock price masterfile changes through to approved credit limits being breached. All could immediately and detrimentally impact profit and cashflows.
From online e-commerce, venue Point Of Sales/cash register sales, parking meter coin collection, event ticketing, gaming machine takings, carpark gate fees, sales of merchandise to petty cash usage, JNW has strong sales and cash handling frameworks that can help prevent revenue leakage.
Our Sales and Cash Handling Controls Solutions are risk focused and designed to:
Protect you from fraud;
Build the right culture;
Obtain confidence in e-commence processes; and
Create efficient and effective systems. 
Given the high vulnerability of cash and stock to misappropriation, we can provide the assurance you need.
Specific Sales and Cash Handling Controls services include:
Sales and Cash Handling Controls HealthChecker
If you would like insights into better practice cash controls, please leave your details via the "learn more" button
Examples of who we work with and our broad sales and cash handling controls experiences
WestWaters Hotel & Entertainment Complex
For WestWaters, the second largest entertainment venue in Victoria containing a 4.5 star entertainment complex with 90 gaming machines, 98 room hotel, a la carte bistro, café, sports bar and function rooms, conducted several cash handling and general operations internal audits
Activities assessed included cash receipting from gaming, food and beverage, functions and accommodation bookings
Vegas at Waverley Gardens
Vegas, an entertainment venue with 75 gaming machines, conducted numerous internal audits on machine cash recording, system reconciliation and daily/weekly/monthly reporting
Audits of cash controls over coin and cash note box clearance, gaming revenue, bar sales, cash storage and bank reconciliations
Liquor licence compliance assessment
Security and safety controls assessment, including OHS risks, CCTV effectiveness and premise security and emergency management procedures
Assessed the Moomba ticketing system including providing insight and clarity on issues such as outsourcing the ticketing and cash collection, contractor selection and management, printing and distribution of tickets, the daily cash/ticket collection and reconciliation process and audit procedures for observing operators
Reviewed controls over sales, cash handling and stock management at the HawksNest stores and online store.  The assessment provided advice on the Point Of Sale systems used at stores and on game day, including system pricing, stock scanning, orders dispatch, stock sales/discount recording, stock on hand counts and daily till reconciliations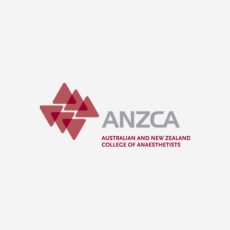 Australian & New Zealand College of Anaesthetists
Conducted an environmental scan of the financial function, covering financial transaction processing activities, procedures, controls, reconciliations, reporting, roles and responsibilities, system capabilities and future delivery objectives.  The outcome was a "Finance Stabilisation Improvement Blueprint" roadmap that identified improvement initiatives, such as creating a vision, designing a fit for purpose staff structure, documenting key financial processes, assessing the risks, estimating the change costs, evaluating the financial reporting system and setting out the project timeline 
Completed an environmental scan of select financial controls covering bank, accounts receivable, accounts payable and payroll
Undertook a high-level examination of key financial processes, including banking procedures, retail Point Of Sales activities, online EFTPOS sales processing, finance system master file changes and MYOB payment settlements (PayPal and Eway)